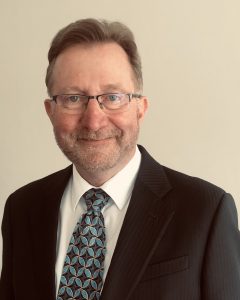 Our Executive Coach and Mentor, Wayne Wilson has over 30 years' experience working in the wealth sector in Australia in roles as diverse as Group Executive of a top 100 listed company, General Manager for Wealth Distribution of a leading Australian bank, Head of one of Australia's largest and most successful platforms, Head of an iconic funds management business and IT Acquisition leader and change manager for a listed financial services software provider.
Along the way, Wayne has held numerous executive and non- executive directorships and been both Responsible Manager and Responsible Officer for numerous AFSLs and Trusts.
Through all of these roles Wayne's vision has been for change management and culture improvement and the execution of this through coaching and mentoring the people he worked with.
Today, Wayne is keen to work with executives looking to grow as ethical and empowered leaders in Australian business. To this end, Wayne brings a wealth of experience and training learned through multiple roles and industries within the wealth sector. That experience is passed on through a systematic methodology designed to help grow and challenge executives to develop and learn while maximising their contribution in the workplace and enriching their personal lives.