On May 19, 2020, knowIT digital released its brand new wealthdigital portal.
wealthdigital is a financial planners' services portal, offering user-based flexibility which can be tailored to suit all work functions in a financial planning practice.
With the new wealthdigital portal, you only pay for the services you need.
The wealthdigital portal brings to you a range of new subscription services covering an ever-expanding range of uses.
The core subscription
Advice library and rates
Legislation is constantly changing and financial planning strategies which once worked may no longer be viable or may have different requirements. Keeping up to date with those changes can be difficult and time-consuming. Knowing where to go for reliable answers when you need them for clients is critical.
Tools
The wealthdigital portal is designed to help your practice execute goals-based advice by providing access to a range of tools. The wealthdigital portal provides detailed checklists to ensure subscribing practices execute appropriate and thorough advice, calculators to ensure strategy figures are correct and external tools to cover a range of purposes.
Practice managers will find this part of the wealthdigital portal particularly valuable when managing client administration.
Legislative tracking
Royal Commissions, Productivity Commissions, FASEA, LIF; the advice industry is facing enormous change. Keep on top of all the latest regulatory and legislative changes with the core subscription.
Subscribers will have access to an up-to-date legislative tracker, a bespoke tracker for each year's Budget proposals, and a Hub designed specifically to assist planners in understanding their requirements under FASEA and to assist them with tertiary study obligations.
Client marketing
A basic suite of campaigns and client facing articles is available to all wealthdigital subscribers. These can be essential when communicating to clients through newsletters, emails or other direct methods.
The wealthdigital portal's core subscription provides a quick and easy solution for businesses of all sizes.
Add-on practice-based subscriptions
Aged care services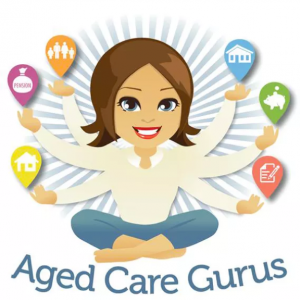 Currently there are more than 1.3 million consumers of aged care services. With this level of demand, the need for quality advice from professional advisers is clear. wealthdigital has teamed with Aged Care Gurus to provide a comprehensive suite of tools and services to assist in providing aged care advice.
The hero is the ACG Advice Builder – super smart software designed to take the complexity out of aged care advice. This is supported by a dynamic library of technical, advice and marketing tools which includes factsheets, advice documents, ready reckoners, marketing and presentation materials, press articles and other valuable content. A paraplanning service, access to a dedicated specialist designation program and specialized training are all also available.
Client engagement
To better support wealthdigital subscribers, we have entered into a business partnership with Certainty Advice. Certainty Advice offers a highly sophisticated model of client engagement that has been developed for over a decade by well-known industry expert, Jim Stackpool. These services are designed to supplement the normal compliance and business function of small to medium sized planning businesses.
Dealer services
wealthdigital has entered into a business partnership with My Dealer Services for the provision of independent compliance and licensing support services. The services are designed to support small to medium sized licensees with a flexible, licensee-centric value proposition.
My Dealer Services takes the fear and pain away from compliance.
Transactional subscriptions
CPD modules
Our professional development starts by setting business outcomes, then developing our material out from there.
We're not about talking-head videos or fast-tracking CPD points with short articles and simple, fool-proof tests. wealthdigital's CPD modules are focused on learning outcomes that genuinely position the planner for success, providing real, business-based benefits by embedding the strategies to the planner's business.
Regulatory compliance templates
knowIT digital has teamed with leading financial services legal firm, Holley Nethercote to provide a comprehensive suite of templates and subscriptions to service all the regulatory requirements of an AFSL, ACL, Responsible Manager or Authorised Representative. There is a one-off cost for any template, with over 40 templates available, and wealthdigital users can also subscribe to an ongoing regulatory alert service, T-REX.